Joining Us: Volunteering Opportunities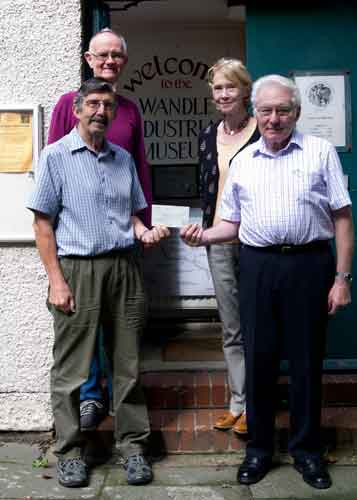 Volunteering Opportunities
The museum is solely manned by volunteers. Without them we would not be able to operate. We are always on the lookout for new people to join our team. Volunteering can be rewarding for any age group. Whether you are a young person looking for work experience in the museum sector or a retired person wanting to keep active there should be something for you.
We have many openings at the museum. You don't have to be knowledgeable about the Wandle or its industries and people. Volunteering with us will give you the chance to develop that knowledge. What you should have is enthusiasm, commitment and a willingness to learn.
If you are interested in joining us then please complete the online volunteer application form (see below) and send it to us. We will contact you and ask you to come for an informal interview after we have received your application.
Volunteers, where required, should be available on a Wednesday.
Click here to go to the online application form.