Dyes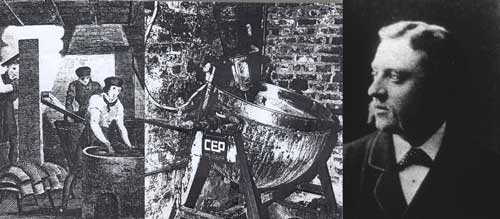 Until the late 1900 century all dyes were made from natural sources. A display in the museum shows the many natural sources of dyes.
William Morris did not like the chemical dyes that were being developed and wanted to return to natural dyes. Both he and Liberty employed Thomas Wardle a dyer from Leek.
There were many mills along the Wandle producing dyes, some called logwood mills and some brasil mills, these mills produced dyes from the ground bark of the trees. Softer plant materials were processed in mills called Drug Mills, not to be confused with the more modern use of the term. As many of the industries along the Wandle were engaged in printing fabics having dye mills closeby made perfect sense.
Find out about it in the museum.